We were born in the pandemic with the aim of helping one of the sectors most affected by implementing QR menus, at the time free of charge. Little by little we discovered the opportunity for personalization and service that the popularization of the use of QRs implied for the hospitality sector.
In this article "The impact of smartphones in hospitality" We condensed more than two years of development and learning that led us to specialize in the hospitality industry.
We are a young company, but founded on the basis of a lot of experience. Our founders have been developing web, computer and electronic systems for more than 20 years. They have spanned various industries, sectors and companies; from startups to large corporations such as El Universal, Telmex, Honeywell, Mabe, etc. They have constantly complemented their experience with studies at ITESM, UNAM, UC Berkeley among others, as well as certifications: AWS, ITIL, Coaching, Agile Development and Design Thinking.
Our most prominent clients are hotels from the Conrad and Hilton hotel chain
Our menus are seen daily by thousands of people in more than 15 countries.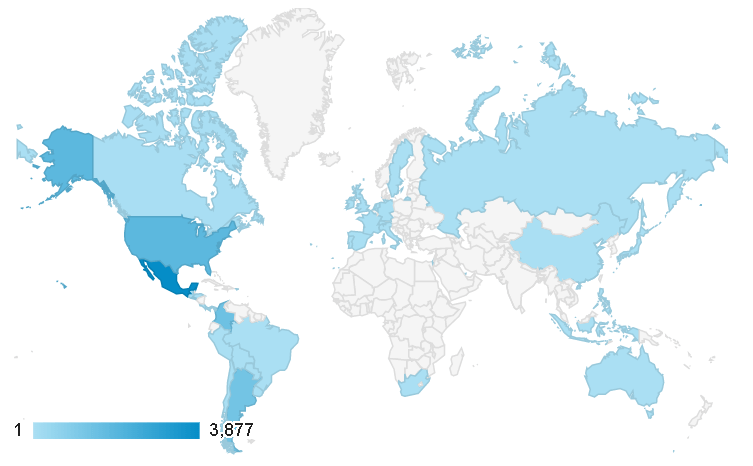 User geolocation map in Google Analytics
We are Sabio Host and we help provide Extraordinary Hospitality.